Dublin Bay Prawn Festival
Dublin Bay Prawn Festival offers numerous exciting events.  The food village is full of food stalls with tasting sessions and displays of a myriad of scrumptious prawn and seafood dishes. Also included are cookery demonstrations, wine-tasting and prawn shelling competitions.
During the day there is street entertainment, walks, talks and general fun and merriment
This is a delightful event for food lovers.
Date: 25th April 2014 – 27th April 2014
Venue: Howth Village, Howth , County Dublin
__________________________
Warhorse
War Horse is themoving story of a young boy and his beloved horse, Joey, who has been called up to fight for the English in World War I. This story of courage, friendship and loyalty is depicted in a stunning display of puppetry combined with acting which sees horses galloping on stage.
This is a must see show for anyone remotely interested in drama.
Date: 26th March 2014 – 26th April 2014
Venue: Bord Gáis Energy Theatre, Grand Canal Square, Docklands, Dublin 2.
Tickets from €20.00.
____________________________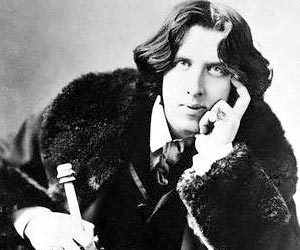 An Ideal Husband
An Ideal Husband is a comedy by Oscar Wilde which involves blackmail and political corruption and is regarded by many as one of Oscar Wilde's best works.
Date: 8th April 2014 – 22nd April 2014
Venue: Gate Theatre, Cavendish Row, Dublin 1.
Tickets from €20.00.
____________________________
The Strypes
The group has been touring Ireland, the UK and Europe,with their blues repertoire including songs of Chuck Berry, Howlin' Wolf, The Yardbirds, The Rolling Stones and The Animals and many more.

Date: 11th April 2014 – 12th April 2014
Venue: The Academy, 57 Middle Abbey Street, Dublin 1.
Tickets  €25.00.
______________________________
In Handel's Day
Temple Bar Cultural Trust will host a daylong celebration celebrating George Frederic Handel  including a street performance of his Messiah and free activities around the music and history of 18th century Dublin.
Date: 13th April 2014
Venue: Temple Bar – Dublin's Cultural Quarter.
________________________________
Status Quo
Last  opportunity to experience the magic of the legendary British rock group in action. These will be the final live dates from the Frantic Four, the Dublin show will be their last ever.
Date: 12th April 2014
Venue: The O2, North Wall Quay, East Wall, Dublin 3